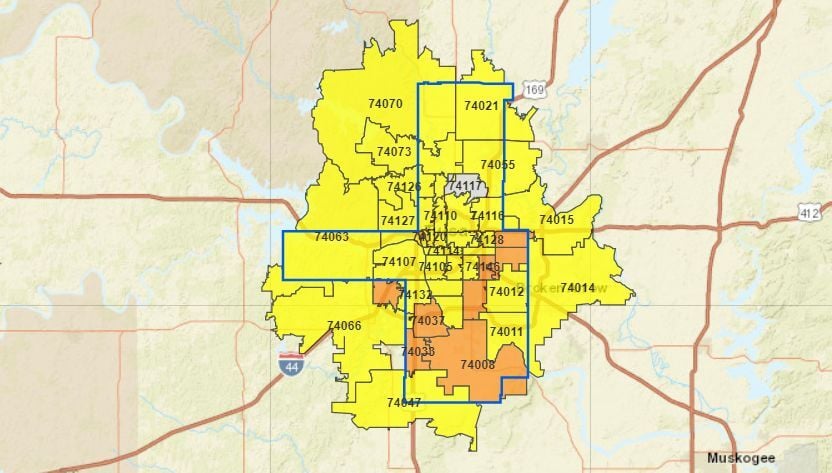 Tulsa Health Department launched a new tool for residents around the county to monitor COVID-19 by ZIP code on Monday, Sept. 28.
THD displayed its own color-coded risk map on its website, based on active cases around Tulsa County. The map portrays the risk in four categories: low (green), moderate (yellow), high (orange) and severe (red).
Sand Springs Police Chief Mike Carter said the new addition can be extremely beneficial for local residents.
"I think they've done a great job making the new website because it gives us another tool to look at," Carter said during the September monthly City Council meeting. "We monitor the infection rates every day for our community. I think it's going to be one more tool we can use."
ZIP code 74063 is shown to be in the yellow or "moderate" range. As of Saturday, the website reported ZIP code 74063 with a daily new active case of 0.16 rates per 1,000 people. The website recommends areas in yellow as "Stay Vigilant: Yellow signifies a moderate, but controlled level of COVID-19, meaning a demonstrated reduction in transmission and the local healthcare system is within capacity. Residents should remain vigilant but can resume more interaction with others using face coverings and 6 feet of distance."
Currently, Sand Springs does not have a citywide mask mandate in public. City officials have encouraged citizens to maintain social distancing, wear masks when social distancing is not possible to achieve and washing hands regularly.