New research shows that about a quarter of police officers in one large force report past or present mental health problems.
Responding to a survey, 26% of police officers on the Dallas Police Department screened positive for depression, anxiety, posttraumatic stress disorder (PTSD), or symptoms of suicide ideation or self-harm.
Mental illness rates were particularly high among female officers, those who were divorced, widowed, or separated, and those with military experience.
The study also showed that concerns over confidentiality and stigma may prevent officers with mental illness from seeking treatment.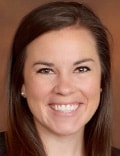 The results underscore the need to identify police officers with psychiatric problems and to connect them to the most appropriate individualized care, author Katelyn K. Jetelina, PhD, assistant professor, Department of Epidemiology, Human Genetics, and Environmental Sciences, University of Texas Health Science Center at Houston School of Public Health, Dallas, told Medscape Medical News.

"This is a

…