High-intensity exercise does not appear to add to risk of mortality among older adults, a new study has found.
INTERMITTENT FASTING MAY CAUSE MUSCLE LOSS MORE THAN WEIGHT LOSS, STUDY SAYS
The research, which was published in The BMJ medical journal on Wednesday, found that HIIT (high-intensity interval training) and MICT (moderate-intensity continuous training) for those aged 70-77 showed no increase in the risk of mortality compared to recommended daily activity.
FITNESS INFLUENCER SHOWS HOW 'BEFORE AND AFTER' PHOTOS ARE MANIPULATED
"This study suggests that combined MICT and HIIT has no effect on all-cause mortality compared with recommended physical activity levels," the study authors from the Norwegian University of Science and Technology in Norway, Newsgram reported.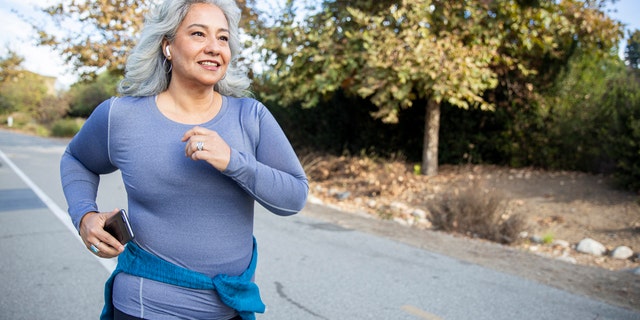 GYM-GOER IN TENNESSEE OPENS UP AFTER EMPLOYEE THREATENED TO KICK HER OUT FOR WEARING A SPORTS BRA
The research followed a
…
Read More