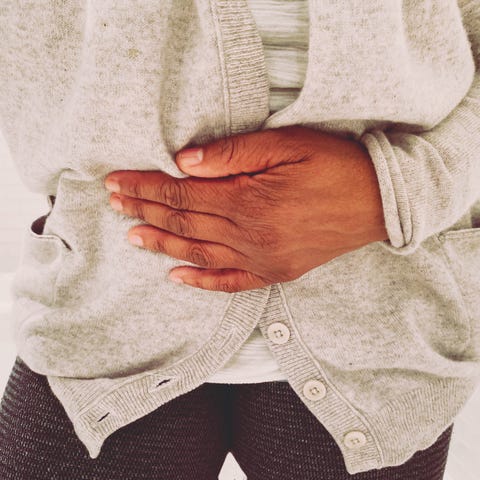 Catherine McQueenGetty Images
Ever experienced a slightly cramp-y, period-esque feeling in your lower tummy, when your period is nowhere in sight? Then you might have dealt with ovulation pain. Also referred to as 'Mittelschmerz' (German for 'middle pain') this is cramping which you might feel in your lower stomach, around mid way through your menstrual cycle.
Like the name suggests, it happens when your ovary releases this month's egg, ready to either be met with a waiting sperm and turned into the start of a baby, or to later be passed out with your monthly bleed.
It's also a pretty common phenomenon. 'Around one in five women experience ovulation pain,' says Miss Shazia Malik, Consultant Gynaecologist and Obstetrician at The Portland Hospital, part of HCA Healthcare UK.
What does ovulation pain feel like?
'Women who experience ovulation pain usually get a one-sided pain in their lower stomach during ovulation
…
Read More