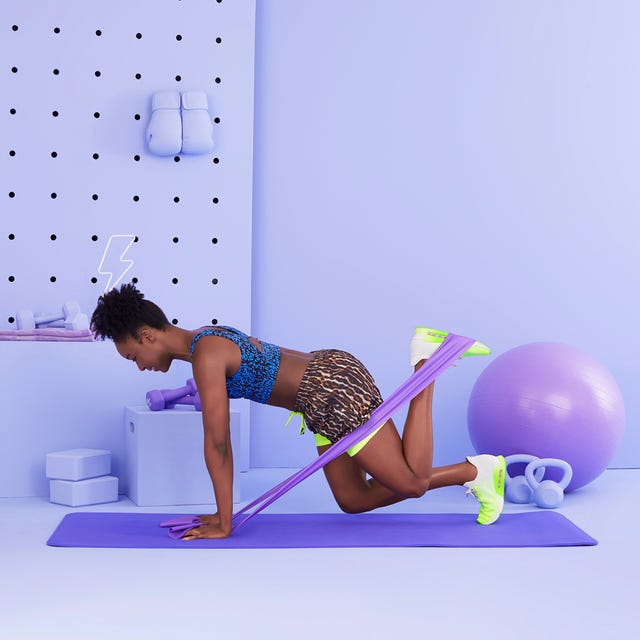 Kathryn Wirsing
Don't get me wrong; I love using weights to build stronger, more defined legs—but it IS absolutely possible to see results without them. Whether you're working out at home from a teeny-tiny bedroom or just need a break from the dumbbells, kettlebells, and barbells (oh my!), do yourself a favor and give resistance band leg workouts a chance.
But how can you possible reap major benefits with just resistance bands—especially if you're used to hitting the weights? Two simple tactics make a world of difference.
The first: unilateral (a.k.a. single-leg) exercises, which require your working leg to fire double-time. And the second: tempo work, in which you slow down your pace to increase the amount of time your muscles spend under tension (or actively engaged), ultimately increasing the stress you put on them and boosting the results you see.
Trust me, DIY a workout with the resistance band
…
Read More