Sean Hannity has attacked Joe Biden's mental fitness just two weeks after Tucker Carlson said that this tactic was a "mistake" because the Democratic nominee came across as "precise" at the presidential debate.
Hannity laid into Biden on his Monday night Fox News broadcast for briefly forgetting Sen. Mitt Romney's name as well as for a recent incident where Biden mistakingly said he was running for senate, not president.
"Maybe somebody on the staff might want to remind the ever forgetful Joe that he is running for president. He's not running for senator," Hannity said. "He keeps forgetting, forgets the day of the week, forgets what office he's running for. He is running for president, not senator. Somebody remind him!"
He went on to say: "He is obviously not capable of leading. He has been hiding the entire campaign, and the corrupt media mob is covering for him."
However, Hannity may have not gotten the memo, as two weeks ago, Carlson said "it was a mistake to spend so much time focusing on Joe Biden's mental decline."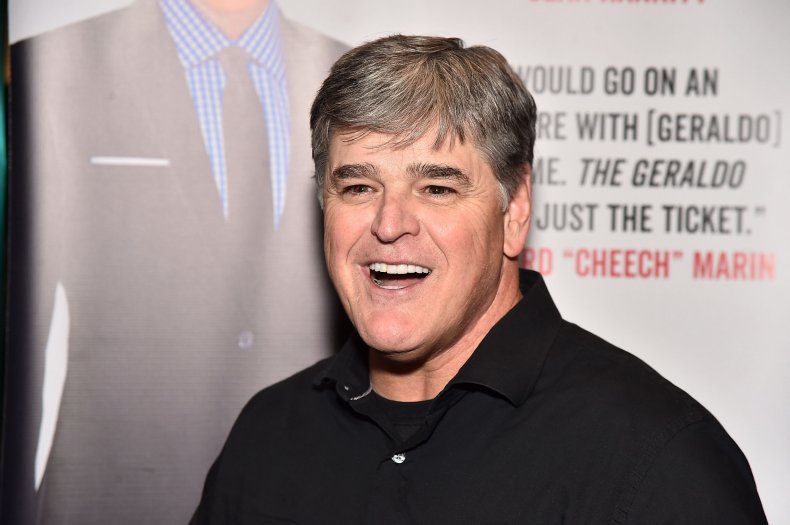 Carlson said the Trump administration's attempts to paint Biden as "senile" or suffering from dementia are the wrong tactic and even conceded that the 77-year-old Democrat came across well at the debate.
"As a political matter, the main thing we learned last night is that it was a mistake to spend so much time focusing on Joe Biden's mental decline," Carlson said on September 30. "Yes, it's real. Yes, Joe Biden is fading, we've showed you dozens of examples of it for months now."
"But on stage last night, Biden did not seem senile," he continued. "If you tuned in expecting him to forget his own name—and honestly, we did expect that—you may have been surprised by how precise some of his answers were. Not all of them, but enough of them. Trump isn't going to win this race by calling Joe Biden senile."
Another person who seems to have not gotten the memo either is Donald Trump himself.
This morning, the President took aim at his opponent's mental stability once again in a tweet lambasting Biden for mistakingly saying he was running for senate.
"Mitt can't be thrilled about this!" Trump wrote: "Joe also said yesterday he's running for the U.S. Senate (again) and totally forgot where he was (wrong State!). Joe has never been a nice or kind guy, so it's easier to find this obvious & rapidly getting worse 'dementia' unacceptable for USA!"