MANCHESTER—A former British Cycling doctor has told a tribunal he destroyed a laptop which could have contained important medical data, because he thought investigators would have already backed it up.
Dr Richard Freeman is accused of ordering Testogel, a prohibited substance, to the Velodrome in Manchester in May 2011 with the aim of improving an unnamed athlete's performance.
He admits to obtaining the product but claims it was for cycling coach Shane Sutton in order to help him with erectile dysfunction.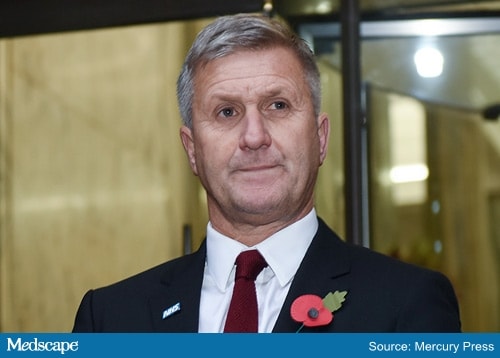 Giving Evidence
Dr Freeman stood up at the Medical Practitioners' Tribunal Service (MPTS) 10 months after the case was last adjourned.
During his evidence he said he had been providing Mr Sutton with Viagra and Cialis in the year building up to the alleged incident but Mr Sutton then demanded Testogel.
The doctor was also forced to confront the previous lies he had told about the incident.
 
Destroyed Laptop
Representing the General Medical Council (GMC), Simon Jackson asked him about a laptop which had been inspected by the UK Anti Doping agency in February 2017 but had been "destroyed in an amateurish way" when it came to be inspected 2 years later.
Dr Freeman asked: "Are you asking me why I destroyed it?"
The GMC lawyer said: "We haven't got to that stage, I am asking you why it was handed down in working order, why you returned it damaged and useless?"
Dr Freeman gave his account: "I had seen a programme about how people in India can get data from the laptops, I decided I am not going to let that happen so I decided to destroy it."
He also conceded he had not felt well at the time.
He said his lawyers advised him not to do this and he had believed he had a hard drive.
Mr Jackson then pressed him on why he had decided to destroy it.
He asked: "Before you took a screwdriver or hammer to destroy the laptop you would have backed it up?"
Dr Freeman replied: "Yes."
He was then asked why he did not do this.
Dr Freeman said he assumed British Cycling would have made a copy.
Mr Jackson asked: "Did you take any steps to check that?"
Dr Freeman replied: "I did not."
He later claimed he handed over an external hard drive but his examiner said he had just handed over a "piece of plastic".
He was then asked: "Surely Dr Freeman on an issue as important as this, before you applied brute force to this laptop you had a copy, that is common sense isn't it?"
Dr Freeman replied: "Yes."
Mr Jackson then said: "Unless you did not want someone to access the contents?"
Dr Freeman replied: "I had nothing to hide, it had already been damaged by British Cycling."
Erectile Dysfunction 
He was then asked about his background treating erectile dysfunction and his relationship with Shane Sutton.
Mr Jackson took him through his CV and asked whether he had agreed the description by his own representative, Mary O'Rourke QC, of him as a "jobbing GP" with no expertise in this area earlier in the hearing.
He said he had not.
Dr Freeman explained he had worked in erectile dysfunction for 2 years, including at a time when Viagra was a suspect drug believed to have negative side effects.
When asked if during this period he had ever prescribed testosterone to address the problem of erectile dysfunction he said he had not.
He said: "I have never prescribed testosterone apart from my error of judgement concerning Mr Sutton."
Mr Jackson then referred Dr Freeman to his witness statement in which he claimed Mr Sutton had approached him over erectile dysfunction the year before the incident. He was asked if he had ever done a proper medical investigation into this.
He said: "I didn't examine his testicles, I did not take his blood pressure and I didn't check his cholesterol."
Mr Jackson then asked: "You did not do any examinations or tests?"
Dr Freeman replied he had not and conceded it was not "good medical practice".
He later claimed the supplies given out were not recorded anywhere.
Mr Sutton, he said, was then moved onto Cialis because he thought the effects were longer lasting but in April 2011 he claimed this was not working and he demanded Testogel which Dr Freeman had told him about.
Mr Jackson read from Dr Freeman's statement, in which he said he was "terrified" of Mr Sutton who had said he was "tired of covering his mistakes" and it was "one more mistake and you're out".
He was asked if he told anyone such as a partner or a colleague about the pressure he was being put on to obtain these substances.
He said: "My marriage of 32 years was floundering in 2011" and claimed he had been "isolated" professionally".
Honesty and Lies
Mr Jackson also took Dr Freeman through the lies he had confessed to about his conduct in the build up to his appearance before the tribunal.
Dr Freeman said: "Being honest is a fundamental ideal of my character, if I compromised it, which I did, it caused me a great deal of distress. I really did not know how to stop the situation, I felt remorse and regret, I know how it is important to be honest in life not just as a doctor."
He was asked what lies he had told his lawyers and he said he had told Simon Eastwood, on his team, the lie about the product being returned.
He was later probed about lies he had told a psychiatrist and he said he had repeated this line late in an examination with a practitioner in Leeds.
Mr Jackson then referred to a statement where the doctor had referenced "the importance of telling the truth but for fear of violence," but asked if at the time this was made in 2016 or 2017 wasn't Mr Sutton "long resigned as chairman of British Cycling?"
Dr Freeman agreed that he was.
Mr Jackson then asked: "Living in Spain, he was happy to be out of it?"
Dr Freeman said: "When I knew him he was living in Wilmslow in south Manchester."
When Mr Sutton appeared before the tribunal he denied any knowledge of the product being ordered as well as having a problem with erectile dysfunction before dramatically storming out calling the doctor a liar.
Dr Freeman is expected to continue his evidence, before chair Neil Dalton, later today.