During last week's presidential debate, President Donald Trump was asked about his plans for health care reform, given the court challenge to the Affordable Care Act that his administration is supporting. The Supreme Court is scheduled to hear the case, California v. Texas, on November 10, one week after the election. If the Supreme Court rules in favor of the Trump administration and 20 Republican-led states challenging the ACA, then it will cease to exist—and tens of millions of Americans could lose health coverage almost instantly.
Trump has spent much of his presidency talking about how he's going to replace the ACA with something better. Yet that hasn't happened. Efforts to repeal the ACA and replace it with a slimmed-down GOP version failed in 2017, and there hasn't been any legislative traction since. Trump's recent executive order that he claims would "protect pre-existing conditions" lacks the necessary legal firepower—such sweeping protections can come only from legislation. One health care policy expert called the move "an election year gimmick."
The president's recent attempts at health care policy are designed to distract voters from the fact that he and the GOP despise the ACA, as California v. Texas shows. Now, with a new vacancy on the Supreme Court, Trump and the Senate even get to pick their jury: In Amy Coney Barrett, they hope to add a justice who could tip the scales in their favor.
So what does this all mean? More than you realize. The ACA affects almost every part of our lives. It protects Americans from being denied insurance or having to pay more due to a pre-existing condition. It requires that preventative services be covered without an extra charge. It protects you from being discriminated against in health care. And that's just the tip of the iceberg.
The ACA has a profound, positive impact on our economy. According to the Economic Policy Institute, repeal of the ACA would cause nearly 30 million Americans to lose their health insurance and 1.2 million Americans to lose their jobs in health care and other lines of work.
In the 39 states that have adopted the Medicaid expansion, additional federal dollars have become critical parts of their budgets. Suddenly, yanking that key source of funding could send states into a financial tailspin. For example, in Kentucky, Senator Mitch McConnell's home state, the uninsured rate would jump by 200 percent, unemployment would increase by 2.9 percent, and the state would lose $4.1 billion in federal aid, which is about a third of Kentucky's $12.2 billion 2021 budget.
A central tenet of the ACA is protection for patients with pre-existing conditions. Simply put, people with a medical condition that existed before they applied for a new health plan cannot be denied insurance or charged a higher premium. Before the ACA, many Americans fell victim to insurance company price gouging. If the ACA were to fall, this kind of health care discrimination would return.
This cannot be ignored. As many as one in two non-elderly Americans had a pre-existing condition prior to the pandemic. As we learn more about the long-term consequences of COVID-19, we know that number has risen. Pre-existing conditions can mean anything for the insurance companies; some count a condition as simple as acne as enough to charge you more for insurance. Without the protections of the ACA, that's perfectly legal.
Striking down the ACA while the country is still reeling from the pandemic would make controlling or even ending the pandemic much harder. The reason for this is that another key facet of the ACA is that there is no extra charge for preventative services. This includes chronic diseases screenings, contraceptives, mental health services and vaccines.
Therefore, what is most striking in Republicans' determination to kill the ACA is how it undermines one of their causes of the moment: the quest for a coronavirus vaccine. Trump has been touting a coronavirus vaccine as the panacea to end the pandemic. However, if the ACA falls and insurance companies no longer cover vaccines free of charge, Americans may suddenly be forced to decide between paying out of pocket for a COVID-19 vaccine or going without vaccine protection. If enough Americans can't afford the vaccine, it could keep the United States below the threshold of herd immunity.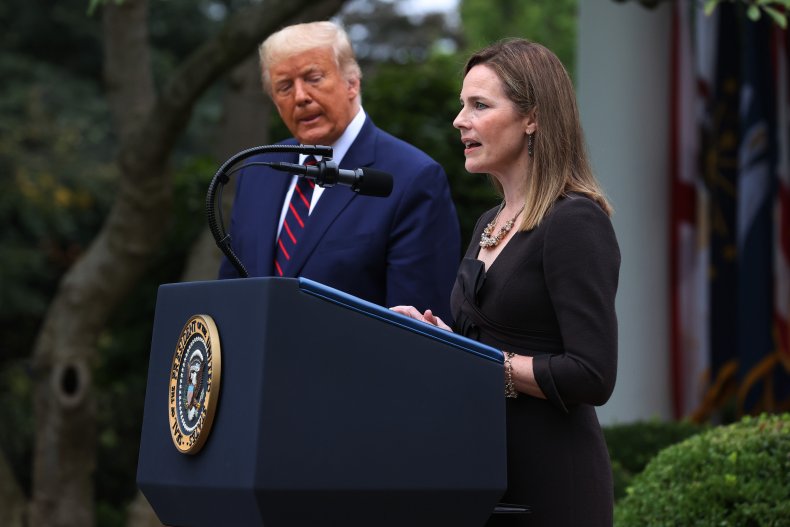 Another danger in the ending of the ACA is the financial health of primary care clinics. Primary care clinics are already experiencing significant financial instability since the start of the COVID-19 pandemic. A further loss of revenue from a sudden, steep decrease in insured patients could force many to close their doors. Primary care clinics will be a critical part of vaccine distribution and administration. Therefore, any further damage to the primary care infrastructure would also threaten efforts to curtail the pandemic.
The Affordable Care Act has never been a perfect piece of legislation. However, the medical community has widely recognized it as a policy we could work with and improve upon. The constant efforts by the Republican Party to strike it down are counterproductive. And in the midst of a pandemic, those efforts could be deadly.
Joanna Turner Bisgrove, M.D., FAAFP is a family physician in Oregon and Wisconsin, as well as a regional and national health policy expert.
The views expressed in this article are the author's own.