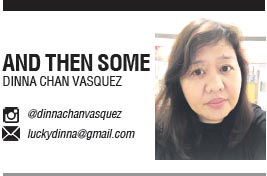 MY mom is 81 years old and the only maintenance medications she is on are for her borderline cholesterol level and her asthma. Up until the pandemic and the quarantine that followed, my mom was very active and would go out often. She also looks younger than her age so people have always asked me what her secret was. Honestly, I think it is the number of vitamins and supplements she takes everyday.
Aside from her multivitamins and vitamin C, my mom takes other supplements like biotin, calcium + D, collagen, lutein, glucosamine, fish oil and others. Of course, she also eats well and wears sunscreen everyday, even when she is just indoors. My doctor said taking the right vitamins and supplements, assuming you don't get them all from your diet, does not just ensure a healthy body but also helps skin look healthy and youthful.
For my part, I've been drinking a multivitamin (Conzace), a vitamin C (Fern-C) and a supplement for my hair (Physiocap).
I've also been enjoying supplements from Watsons health and lifestyle brand, Nutrabliss by Watsons. I received a range of wellness and beauty supplements from the brand that come in on-the-go, ready-to-drink and chewable formats.
Nutrabliss Iron + Folic Acid Chewables help generate new red blood cells and carry oxygen to vital organs and muscles while Nutrabliss Mixed Berries + Vitamin C is for daily skin and eye protection. The latter comes in a ready-to-drink bottle. Nutrabliss Garcinia Cambogia + Gymnema Sylvestre Tablet burns fat and suppresses your appetite. This supplement is formulated with plant extracts. Nutrabliss Lutein + Bilberry Capsules can help protect the eyes from the harmful blue lights of digital devices.
My favorites from the range are the supplements for the skin. Nutrabliss Collagen + Vitamin C gives you your daily dose of Collagen & Vitamin C in one tablet. This is a chewable in a passion fruit flavor. Nutrabliss Daily Collagen Sachet, which can be added to your breakfast smoothie, contains collagen, calcium, probiotics and vitamin C (this is my favorite from the bunch because I love smoothies). Meanhile, Nutrabliss Hyaluronic Acid + Collagen is low-calorie drink in a bottle that helps keep your skin moisturized. Nutrabliss also has a resealable pack of Collagen Tablets.
Other wellness options include Nutrabliss Chamomile + Mint Tea for relaxation, Diges-tea for improved digestion, and Everynight Herbal Tea. Nutrabliss also has other tea variants which you can browse through at bit.ly/3i4GkXW. I know that the Nutrabliss line is available from select Watsons stores or online (bit.ly/3i7G7nz) but I got my refill of Nutrabliss Daily Collagen Sachet by simply calling the branch nearest to me, as I do for most of my Watsons orders.
One thing I like about the Nutrabliss line is that they are all in colorful and aesthetically pleasing packaging. The packaging colors are in pink, green and lavender, among other colors.
BASIC SKIN CARE FOR THE TIMES
THE pandemic has changed our lifestyles in a way that many have gone back to basics in terms of skin care and grooming.
Filipino skin-care brand Fresh Formula recently unveiled the latest addition to their skin-care line of easy basics: the Good Days Ahead Essentials Pack. The four new products in Fresh Formula's skin-care line hope to help Filipinos overcome their new normal skin challenges. The Good Days Ahead Essentials Pack (available on Shopee and Lazada) includes a low pH cleanser and toner, moisturizing hand and body wash, and a moisturizing hand sanitizer. The products have been formulated so that Filipinos can cleanse their skin multiple times a day without compromising the skin barrier. The Good Days Ahead Essentials Pack comes with a Fresh Formula Pouch and retails for P999.
The Daily Grind Low pH Duo is a low pH cleanser and toner duo that cleanses the face without disrupting the skin's pH balance. With a pH level of 5 to 5.5, the two products are meant for after-PPE and post-mask cleansing. Clear As Day low pH toner further cleans and soothes the skin in order to prevent maskne.
Fresh Formula CEO Nina Dizon-Cabrera (who also owns the Instagram- and TikTok-famous brand Colourette Cosmetics) said they observed an increase in stress breakouts and the prevalence of maskne during the onset of the pandemic.
Dizon-Cabrera herself experienced breakouts so she wanted to provide a lasting solution to complement the brand's anti-acne skin-care regimen. Fresh Formula sought a simple and affordable solution because Dizon-Cabera knows how acne can add to the stress people are experiencing right now. The Daily Dose Low pH Cleanser and Clear as Day Low pH Toner retail individually for P349 per 100 ml each.
My favorite is the Daily Squeeze Moisturizing Hand and Body Wash, a dual-purpose product that cleans the hands and body and leaves it soft and moisturized no matter how many times you wash throughout the day. Your skin will never feel dry with its gentle formulation that has jojoba oil, aloe vera extract and glycerin. I love the melon scent. This retails individually for P299 per 300 ml.
Meanwhile, the No Days Off Moisturizing Hand Sanitizer is 60 percent alcohol and also contains jojoba oil, aloe vera extract and glycerin. This retails individually for P129 per 50 ml.
All products in The Good Days Ahead Essentials Pack is alcohol-free, paraben-free and triclosan-free. Fresh Formula does not test on animals and formulates vegan skin care. I love that local brands like Fresh Formula are now giving us good and affordable skin care. In the past, nearly everything from local brands involved whitening and exfoliating. I am happy that we now have options.