Michael Moran is determined to meet two goals in the next 18 months: to lose a substantial amount of weight and chronicle his ups and downs in a feature-length documentary.
"Right now, this is my magnum opus," said Moran, a Lonsdale resident. "I'm just excited to challenge myself and take it on."
Documentaries advocating for better health strike a cord with Moran. He's dealt with health issues and weight struggles his whole life. At over 500 pounds, his weight has contributed to limited mobility as well as knee and hip problems.
A turning point for Moran happened earlier this year when he visited the ER with symptoms related to high blood pressure. At 36 and weighing 532 pounds, he thought, "I'm not going to make it to 46, and I need to figure something out." Moran especially wanted to make a change for the sake of his two children, William, 6, and Norah, 4.
As an amateur filmmaker, Moran has committed to documenting his weight loss through a project in two parts. Followers of Moran's journey to better health can view behind-the-scenes clips each week on platforms like Facebook, Instagram and TikTok for the next 18 months. At the end of that period, Moran plans to compile additional footage into a feature-length documentary titled "The Battle for Life."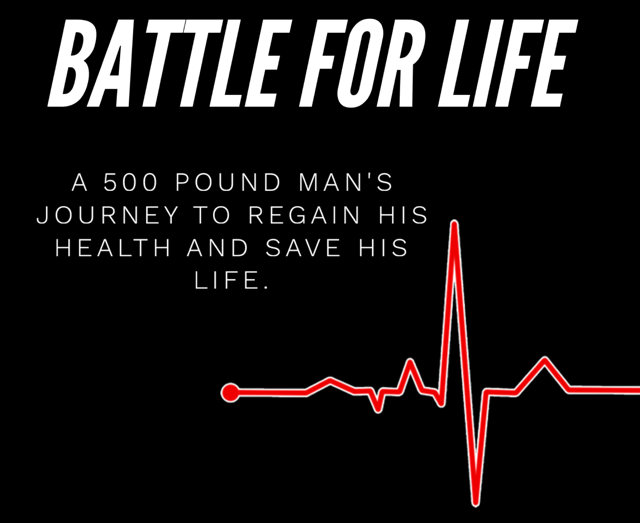 "I want to document my journey not only for the accountability … but when I succeed, I'm going to be able to inspire a lot of other people," Moran said.
Moran weighed in at 517.2 pounds when he did his first weigh-in for the documentary earlier this month and lost 12.4 pounds by his second weigh-in. He posts his weigh-in results to social media sites every Saturday and also delivers a livestream recap of the week on Sunday evenings. Throughout the week, he posts updates with a dash of humor to keep the material engaging.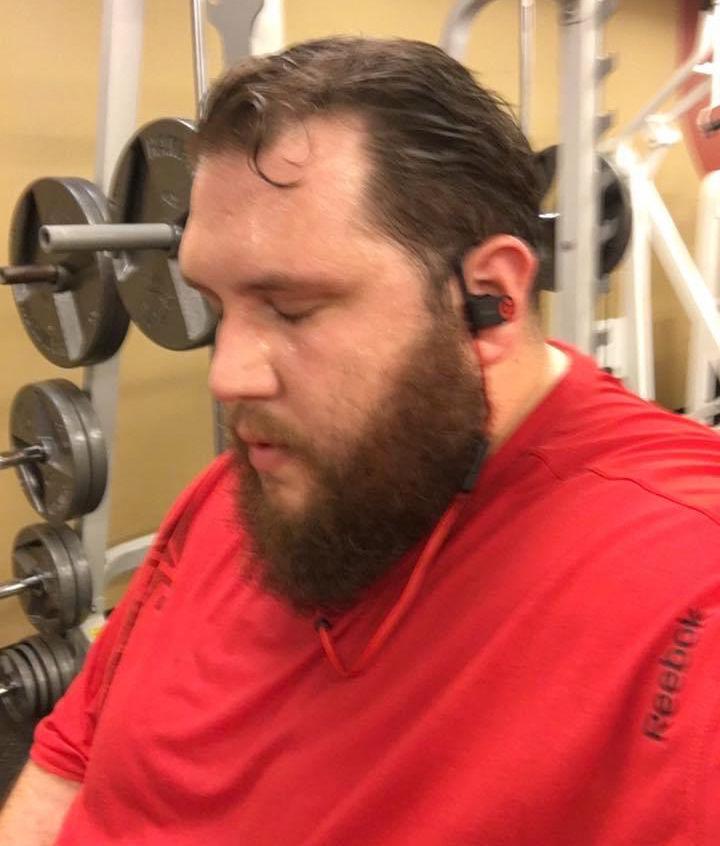 To meet his weight loss goals, Moran adapted a fasting-focused lifestyle to control his insulin levels. His intermittent fasting regime involves eating mostly low-carb, whole foods and replacing processed sugars and most grains with healthier fats, fruits and vegetables.
Part of Moran's project also involves highlighting what works and what doesn't when it comes to adapting a healthy lifestyle. For the final documentary, he plans to interview myriad health experts to talk about the science behind effective weight loss. To help pay fpr the production costs, Moran organized a GoFundMe page. Donations will cover costs for lighting and sounds, marketing, copyrights, music and medical equipment to reveal the effects of Moran's weight loss approach on his body.
Dustin Sammon, a friend of Moran's for the past three years, agreed to help edit the project. Moran's wife, Kambra, helps out with the filming, and some of his friends in the music industry will likely provide a soundtrack.
"Mike and I were first friends, and so we hang out a lot," Sammon said. "I have a disability, so he's been a good support for me, and I'm just trying to help support him through this endeavor."
Sammon began his own editing business from his Lonsdale home over one year ago. Working with Moran on a true-to-life story, he said, "It's already been inspiring to me myself, when I look at my own health."
After he completes the documentary, Moran plans to host a film premiere with a question-and-answer session. "The Battle for Life" will then stream on Amazon Prime Video, and marketing will determine whether or not the documentary shows up in the suggested feed.
"When I thought about this, the thing that really excited me about it was that not only do I get to challenge myself by making a feature-length documentary but challenge myself by losing weight," Moran said " … I've had messages from people talking about how inspired they are. It's humbling to me."
Reporter Misty Schwab can be reached at 507-333-3135. Follow her on Twitter @APGmisty. ©Copyright 2020 APG Media of Southern Minnesota. All rights reserved.