MANCHESTER—A British Cycling and Team Sky doctor accused of ordering sachets of testosterone has continued to deny that it was for an athlete and once again branded such claims "offensive".
 
Dr Richard Freeman admits bringing the package of Testogel to the Velodrome in Manchester in May 2011 but claims it was for coach Shane Sutton who bullied him into obtaining it for his erectile dysfunction.
When Mr Sutton appeared at the tribunal, he denied any knowledge of the product being ordered, said he had no problem with erectile dysfunction and branded Dr Freeman a liar.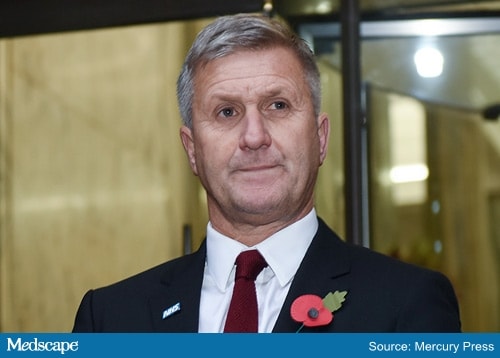 Riders' Data
The case continued at the Medical Practitioners Tribunal Service yesterday where Dr Freeman claimed testosterone levels were not an important measurement in athlete's performance.
But British Cycling and Team Sky have now produced a 111 page bundle of results from riders to assist the case against him.
Representing the General Medical Council, Simon Jackson QC quizzed the doctor with extracts from the book he wrote in 2018 The Line Where Medicine and Sports Collide and an interview he gave to BBC Sports Editor Dan Roan in the aftermath of the publication.
He quoted from the book: "It is about where the lines start and finish" between sport and medicine and asked him if he had ever crossed it.
Dr Freeman replied: "No, I never crossed it."
He said the title was a "play on words" but reiterated his belief in the WADA code describing it as "completely necessary to provide a level playing field".
'Holy Grail'
The tribunal also heard Dr Freeman describe finding out the source of a rider's under recovery was  the "holy grail".
He was then asked about testosterone and whether it was an important measurement.
Mr Jackson asked if a normal rate of testosterone in an adult male was between 10 and 35.
Dr Freeman replied: "According to most publications, that is an approximation."
Mr Jackson then asked: "A healthy testosterone level is very important to maintain the immense work levels riders have to put themselves through?"
Dr Freeman replied: "Correct."
He was then asked: "So having testosterone down to 3.4, or that level, would be unhealthy and unproductive as a work engine to be an elite competitive rider?"
Dr Freeman said: "There are many hormones involved in health, hormones are affected by calorie restrictions, all sorts of stress… testosterone yes is one of these."
Mr Jackson asked if injecting testosterone could lead to a quicker recovery.
Dr Freeman said: "I have used the word offensive once before in this tribunal, I find that similar.
"I made a mistake with Mr Sutton, I have never doped a rider, I would never consider it, I would never consider supplementing a rider's testosterone."
He went on to claim that athletes would not come to him regularly asking for testosterone levels.
But Mr Jackson pointed to an email involving a patient which made reference to this, saying it had to be looked at.
Dr Freeman said the records he had been handed contained a redaction so he could not remember which athlete it was.
He was then quizzed on the justification for his book and an interview with the BBC Sport editor.
He admitted he was facing GMC charges at the time it was published but said he wrote it because he had always wanted to write a book on sports medicine and it was meant to be "educational".
Scapegoat?
The doctor was then asked about Mr Roan asking him if he felt he had been made a scapegoat.
Mr Jackson asked: "Do you feel you have been made a scapegoat for the failures of British Cycling and Team Sky?"
Dr Freeman replied: "I have no sense of entitlement, I have made medical errors I have admitted.
"I believe I was caught in the middle of something.
"I do feel I have been made a scapegoat."
Dr Freeman has already admitted to a series of charges against him including lying in the aftermath of the order, getting Fit4Sport to say the testosterone had been sent in error, and poor medical record keeping.
The tribunal, before chair Neil Dalton, continues.
Chris Jaffray is a freelance journalist experienced in covering MPTS hearings.