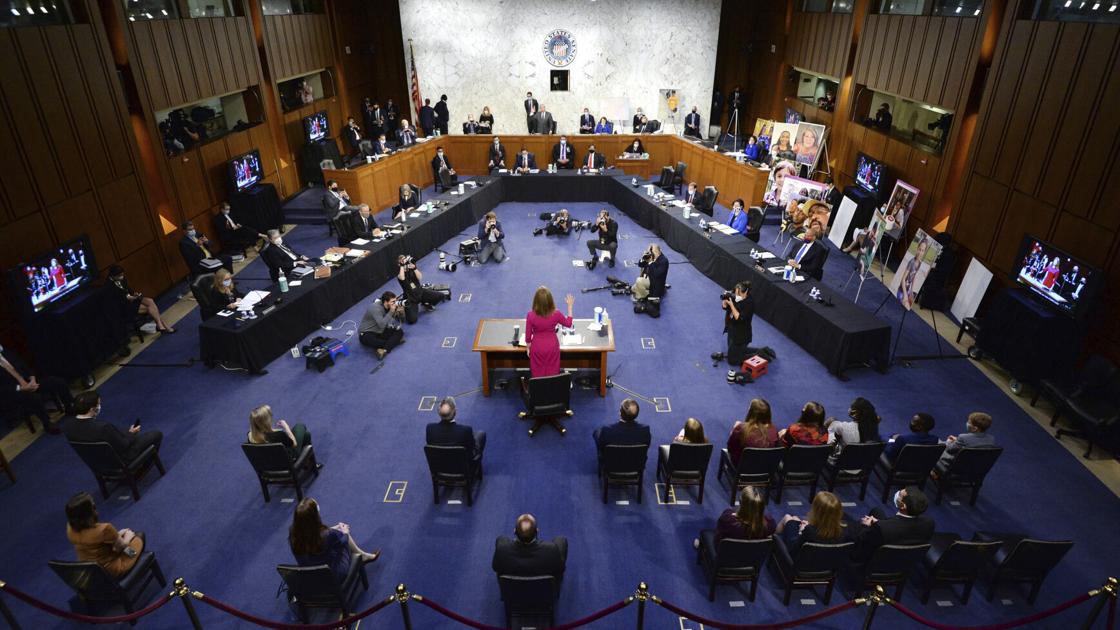 Today is Tuesday, Oct. 13, 2020. Let's get caught up.
These headlines are in the news this morning: Supreme Court nominee Amy Coney Barrett is set to face senators' questions; President Trump is as defiant as ever in his first rally after contracting the coronavirus; and Trump and Joe Biden both seek to tie themselves to popular infectious disease expert Dr. Anthony Fauci.
Read on for these stories, other top headlines, celebrity birthdays and more.
Top stories
Barrett to face senators on health care, legal precedent
Supreme Court nominee Amy Coney Barrett will face senators' questions over her approach to health care, legal precedent and even the presidential election during a second day of confirmation hearings on track to lock in a conservative court majority for years to come.
The mood is likely to shift to a more confrontational tone as Barrett, an appellate court judge with very little trial court experience, is grilled in 30-minute segments Tuesday by Democrats gravely opposed to President Donald Trump's nominee, yet virtually powerless to stop her rise. Republicans are rushing her to confirmation before Election Day.
Barrett presented her approach to the law as conservative and fair on Monday at the start of fast-tracked confirmation hearings. Democrats cast her as a threat to Americans' health care coverage during the coronavirus pandemic.