International standards for checking passengers' health before boarding will be necessary for the aviation recovery to begin, believes Etihad Airways chief executive Tony Douglas.
He predicts that "wellness certification" protocols will be adopted globally, in the same way that rules on passenger-baggage reconciliation, enhanced carry-on luggage checks and liquid bans came into force after Lockerbie, 9/11 and the 2006 soft drinks bomb plot.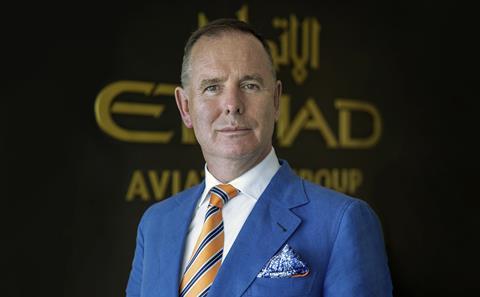 Douglas says that deep cleaning cabins to "operating theatre sanitary levels", offering on-board "wellness kits", and requiring travelers to have a Covid-19 test before they fly has been part of Etihad's strategy to convince customers to return after the entire fleet was grounded on 23 March, and a second quarter in which the Abu Dhabi-based airline carried only 33,000 passengers, less than a tenth of the number for the first three months.
Speaking at today's Global Aerospace Summit, hosted virtually from Abu Dhabi, Douglas also said the
…
Read More